THE 4 THINGS YOU WILL LEARN AT ONE DAY RECHARGE 2020
#1. Create a Life of Work & Play
We call this Living Every Minute. It's taking your life from the "every day's a Tuesday" attitude, to creating a life of spectacular in your business and in your personal life. 
There are six things you must master to achieve true success: physical health, wealth, relationships, mental and spiritual health, adventure, and contribution. I will teach you how to become an expert in these areas of your life.
#3. How To Achieve Financial Independence
Wealth is one of the Six Pillars of Living Every Minute, which means you need to take responsibility and become an expert in both your and your family's wealth. You have to do the learning. You have to understand, regardless of the economy, regardless of the stock market, regardless of the real estate market, you take responsibility for your and your family's financial future. Let me guide you down the right path and show you how to do this.
#4. How To Have Spectacular Relationships
Relationships are extremely important, and yet they often get neglected or taken advantage of. I am going to walk you through relationship building exercises, which will be the gateway to developing and nurturing your most spectacular relationships.
The Six Areas of Self Mastery
Health
I'll show you how to become a healthier you through proper nutrition and exercise.
Wealth
I'll show you what we need to do to ensure our own personal wealth and well-being, regardless of economic and business circumstances. I want to show you how to have financial freedom and abundance.
Relationships
You'll learn how to have and create spectacular relationships in all areas of your life.
Mental & Spiritual
Everyone has their own version of their mental and spiritual self. I will guide you to creating mental and spiritual habits, setting you up for personal and professional success.
Social/Adventure
We often think of adventures as these crazy, outlandish things. In actuality, they can be wild and crazy, or they can be the simplest little thing like driving a different way to work or taking a walk in the rain. Let me show you how to bring adventure into your life.
Contribution
One of the most rewarding offerings we can do is contribute. Understand that contribution comes in many forms, shapes, and sizes. Let me show you how to incorporate contribution into your everyday life.
Join Us at The Sportsplex
Living Every Minute One Day Recharge will be held on June 2nd at The Hanger inside The Sportsplex on Richmond Road in Texarkana Texas.
The event starts at 10:00 a.m. and ends at 5:00 p.m. If you are a VIP, the VIP session will end at 6:00 p.m.  You do not want to miss this bonus!
If you have any other questions, feel free to contact us at 903-559-4627
or info@livingeveryminute.com and we will get back with you as soon as possible!
Without Dr. Tim, it would have taken me several years, and a lot more mistakes, to figure out what I know now. Dr. Tim taught me to love myself again… and to love LIFE! I continue to be inspired by him and all the new ideas he has on a regular basis. I am in a much better place in my life now because of the positive words, the wisdom, and the compassion that Dr. Tim has shown me. He has truly made a positive impact on my life, and for that I am grateful. I highly recommend his life-changing program, Living Every Minute™.
Tara, New Jersey
Over the past year, I have been presented with some personal challenges. Challenges I'm not so sure I would have been able to handle on my own. However, thanks to my fortune of being introduced to Dr. Tim, his writings, his program, and teaching, I am now viewing life with a whole new perspective. You have presented me with an opportunity to look beyond what I see and grow as a person far stronger than I thought I was capable of being–"life-changing" perhaps best describes it. I now meet each day with excitement and enthusiasm, with the confidence and ability to tackle anything that life throws my way. Honestly, I now have a plan, I have goals, I even have visions and dreams that make me smile and keep me energized. I wake up each morning grateful and blessed…. I truly owe you my sincerest gratitude.
Tracy, Texas
I first met Dr. Tim Reynolds in 1996 when he arrived in Texarkana. Since that time, I've had the opportunity to watch and learn from Dr. Reynolds. He has grown from a young, energetic E.D. physician, fresh out of residency, into a well-respected business leader, health advocate, physical fitness expert, entrepreneur, real estate investor, author, lecturer, and mentor for many. He uses what he has learned from books and real-life experiences to improve his life and teach others how to improve theirs. I've had the opportunity for personal growth with Dr. Reynolds as my mentor. He is energetic and excited about life.
Steven, Texas
1- day teaching experience designed to improve your life and business
Networking and friendship building opportunities
Access to information and supplies to help further your journey to success
All benefits of standard tickets
Sectioned lunch with Dr. Tim
Q&A style Power Hour with Dr. Tim
Preferred Seating
Dr. Tim Reynolds has coached and worked with countless amazing people. Over the years, he has noticed they struggle in two categories. 
In the first category are those who are not as successful as they want to be. They think if they just figure it out, get that raise, start that business, come up with that bright idea, or win that lottery, they will be financially successful, and happiness will be theirs. 
The second category are those who are financially secure or independent, so money is no longer a problem in their life. Unfortunately, they find they are not fulfilled. What they thought would make them happy has not. Their business owns them instead of the other way around. They eagerly climbed the ladder of success only to find the ladder is against the wrong wall.
Living Every Minute is Dr. Tim's way to wake people up. It is his way of teaching both groups that the truth— the juice of life— is in the passion of living it. Dr. Tim feels passionate and obligated to teach people how to create spectacular in their businesses, relationships, health, wealth and finances. It is a commitment to never-ending improvement and a journey to become the best you. He is passionate about helping people live their lives to the fullest and to learn to integrate their personal life and business.
With the Living Every Minute Planner Journal, Dr. Tim Reynolds can show you how to make your life spectacular by sharing with you the valuable skills and techniques he has learned over the years that have worked for him to help create the life he leads now.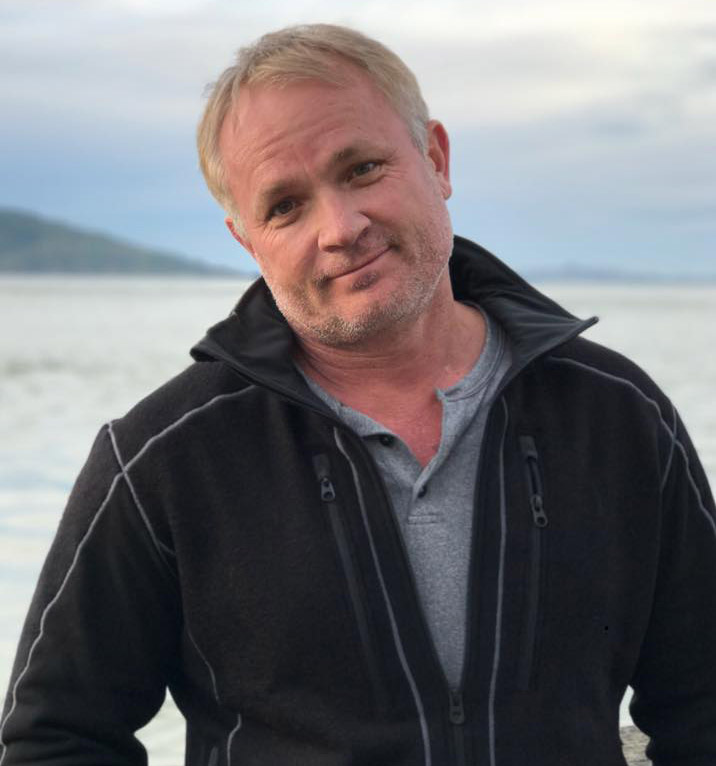 Frequently Asked Questions
What will we be doing for lunch?
Lunch will be provided by a local restaurant!
Where in the Sportsplex is One Day Recharge being held?
The Living Every Minute One Day Recharge will be held in the Hangar at The Sportsplex. Ask the front desk for directions when you enter through the main entrance of The Plex.
What time does the One Day Recharge end?
One Day Recharge will end at 5:00 p.m. If you are a VIP, the session will end at 6:00 p.m.
Where do I sign up for sessions?
At the Living Every Minute One Day Recharge, we keep everyone together in the same room.
What Are You Waiting For?
Don't miss out on this one-of-a-kind opportunity to learn how to take your life to the next level!